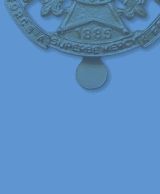 About Y.A.S. Gold Electroplating Co., Ltd
Y.A.S. Gold Electroplating Co., Ltds core business is electroplating of metals. With most of the customer ranging from electroplating of gold, silver, rhodium, tin to electro less nickel (EN). The company has standardize high-tech machine from Switzerland called X-Ray Fluorescent, Cross-Section Microscopic, this machine is used to measure the thickness of plated metal to ensure customers that they will get their plated metal up to their standard and requirement.

The milestone
The company is registered on 19 February 1992 with a working capital of 15 million baths. It has been 25 years accumulation of experience and dedication in this business.

Environmental friendly
The company is committed to environmental friendly policy. Therefore; it has invested in providing its surrounding facilities with cleaner water and air. With the assist of Genco Company who is specialized in dispensing heavy metal particles, the company is able to recycle the water for factory reuse purposes. The company also has installed Air Serubbled machine from Germany to purify clean-air into environment. Furthermore, the company has proudly joined hand in hand with Thailand Ministry of Environment to ensure that the water and waste management in the companys facilities is fully utilized.